Yeo Music Academy | Music To The Soul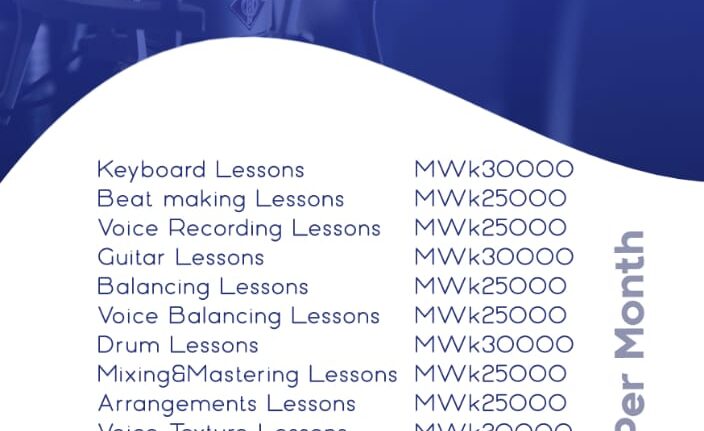 ATTENTION!!
DO YOU WANT TO LEARN PROFESSIONAL MUSIC PRODUCTION?
YEO MUSIC ACADEMY is a New music academy Situated in Blantyre opposite Mbayani Petroda.
The Academy Aims at Teaching Professional music production at a Cheap Price
Lessons include:
1.Keyboards Lessons
2.Beat Making
3.Voice Recording
4.Guitar
5.Balancing
6.Drum
7.Mixing and Mastering
And Other services….
COME AND BE TAUGHT BY PROFESSIONALS
Contact us at +265999094499
#nyimbozapamwamba.!!!