THE RISING STAR THAT IS DRIEMO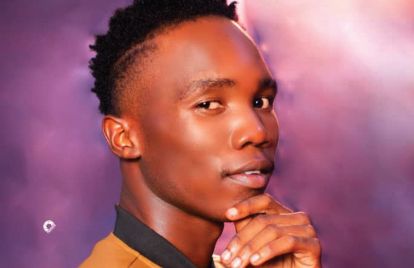 Pack your bags and quietly leave the music scene because the new king of Afro pop and R 'n' B in Malawi is here.
Probably, this could be a befitting statement to describe the coming of a new kid on the Afro pop and R 'n' B scene, Driemo, whose talent has proved to be too hot to handle like a burning fire.
New Afro-pop voice on the scene: Driemo
Despite the country having a disorganised market and distribution system of music, 24-year-old Driemo has demonstrated that he is one of the reasons people should still be confident in Malawian creatives as far as good music is concerned.
Just like the legendary youthful musician Lulu, who broke the record with his classic hits Mbambande and Magwiragwira in early 2000, Driemo has joined the music industry with a bang.
With only a year of serious music premieres of such popular singles as Duma, Mtendere and No Insurance, he has become a household name. His music is currently dominating charts and airplay on various radio stations.
However, his noteworthy talent and impressive strides have not been an easy ride as some may think. In fact, it has taken him a big deal of strength grounded in his sweet powerful voice and attention-grabbing compositions which have earned him a significant spotlight in the music industry.
"Driemo is a gifted musician with a great voice. I can describe him as a great catch for Van Ngongo Entertainment because he has what it takes to deliver good music," said Van Ngongo, chief executive officer (CEO) of Van Ngongo Entertainment, the label which Driemo is signed to.
It is always important to create a unique identity that is in tandem with your style and strength in music. Thus the choice of music combined with his silky voice and style are puzzle pieces that have created an incredible identity in Driemo.
He hits a bull's eye with his unique delivery which is full of skill and appealing love lyrics. Among other interesting things, to come up with good music, Driemo plays with words while hitting chords and bridges with differing vocal flavours and ranges, says Van Ngongo.
Driemo is a perfect definition of great music which fits well with his style. He has joined the bandwagon of Kelly Kay, Bucci and Kelvin Sings who have equally great voices. But this year, these artists should watch out because Driemo is exuding more influence and it will be hard to unseat him.
"Honestly, I have come to stay and I am ready to show the world what God has blessed me with. I owe it to my fans who have been supportive from day one," said Driemo, who lives in Ntchisi.
One of the local veteran rappers, Phyzix described Driemo as another promising future of Afro pop and R 'n' B in the country.
"The future of music is here. Driemo is a super talented young singer. He's taking Malawi by storm," he said.
Born Shafie Sharif Phiri, Driemo is currently signed under Van Ngongo Entertainment. And he dropped his first official single titled Weniweni on Saturday, January 29 2022 under the stable.
He said he was inspired by Saint and Piksy and Kizz Daniel and 2 Baba locally and internationally, respectively.
Driemo's journey in music in 2017 and has been full of artistic energy, mostly encouraged by his friends and fans.
Apart from the above-mentioned singles, Driemo also released So Good (produced by Superfly) and Whine produced by Ruth.
Driemo, a third-year student in public health at University of Livingstonia, said he is planning to drop an album this year.
"I am excited that I have managed to reach out to people's hearts with my music though I am not satisfied with that because I want to go big. The only challenge I have is adequate exposure and financial support to fulfil my dreams.
"But my fans should expect nothing but the best taste of music and great music from me. And I am not going to disappoint them," said the artist.
#Malawiwangashareit.!!!