WOMAN REGGAE ARTISTS IN BRACE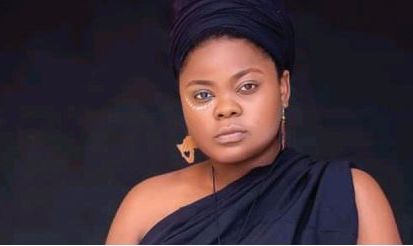 When we talk about reggae music in Malawi, the name which quickly comes to mind is the Black Missionaries Band.
And certainly, some will mention Anthony Makondetsa, Limbani Banda aka Lambanie Dube, the list is endless.
Perhaps, a majority of people will mention male artists only because the genre is dominated by them. Additionally, it is male reggae artists who mostly hold live performances.
One of the few reggae female
artists: Queen Fyah
But, while others think that reggae is all about male artists, there is a crop of female artists who are defying the odds to break the male dominated industry and make an enviable impression.
Apart from releasing mesmeric reggae vibes, the female artists have a track record of commanding respect on big stages, delivering energetic live performances in the process.
Sangie, Queen Fyah, TamanyaWaka and a new entrant Seniorita are some of the female reggae artists who are committing themselves to the genre.
Other female reggae artists who have made a name for themselves include Slyvia Chabwera aka Sylc and reggae dancehall Queen Bianca who has performed at many live concerts including Sand Music Festival.
Producer Sispense hailed female reggae artists for their great zeal for the genre.
"They are doing amazing work. And their songs are powerful," he said.
Sangie who is popular for singles like Ndangozizidwa, I do It For Love and Mayi Wangwiro said this year marks her 10th year doing reggae.
She described reggae as an interesting genre which she feels comfortable to express herself on.
"Ever since I started my music career, which has clocked 10 years this year. I didn't like it in the first place. I just got to love it along the way. But it is an interesting genre which I have fallen in love with because I can express myself well in it," said Sangie.
She described reggae as both challenging and therapeutic at the same time.
"One thing I like about reggae is that it gets one to think outside the box. At the same time, it feels great to challenge the genre which is dominated by male artists. After all, women can do what men can achieve," said Sangie.
TamanyaWaka, real name Tamanyawaka Chavula who is based in The Ivory Coast and has performed at several festivals in the country, has also performed locally with the Black Missionaries.
In her bag, she has such songs as Kaya and Soldier. She reckons not many female artists are comfortable with reggae music because it is associated with unruly behaviour. For her, reggae is her life.
"It is a passion for me. It just comes natural. Even from the age of eight, reggae became an integral part of me. My music is about love, peace and unity. My aim is to put Malawi on the international map," says TamanyaWaka.
And she does just that. She signed a deal with the Austria-based House of Riddim Records, a label that boasts of recording reggae artists, even those singing in their mother tongues from Albania to Zimbabwe.
Her second album, Ndadza ndi Nyimbo was recorded under the label in 2009, three years after she dropped her first album, Diso la Yehova which was recorded at Ralph Ching'amba's Ralph Records. Her other album is Reggae Riddims.
Her stay in Ivory Coast has also helped her be in touch with Alpha Blondy through one leading band, The Wise Men Band.
Queen Fyah is another talented reggae female musician in Malawi who has embraced the genre for over 10 years.
Fondly called the Queen of Reggae, Queen Fyah has performed at big stages as well, including the Lilongwe Music Festival (LiFEST) held last year at Lilongwe Golf Club. She shared the stage with one of her favourite reggae artists, Chris Martin from Jamaica.
"This was one of my greatest moments because I had shared the stage with Chris Martin," said Queen Fyah.
Apart from releasing vibrant reggae tunes like Munthu and Never Lose My Way, Queen Fyah was recently featured on an international riddim titled Rasta Riddim Vol. 1 by Yutman Records.
Tonderai Jai Banda, who is Entertainers Promotions events organiser and director described female reggae artists as rare performers who light up the industry.
"First and foremost, female reggae artists should be parted on the shoulders for braving the male-dominated genre and bringing a difference to the taste of reggae. They are a yummy spice to reggae music, including live performances," said Tonderai.
#Malawiwangashareit.!!!